Mirrors are a great way to reflect the beauty of a space. Mirrors can make a space appear larger, they can make a room feel brighter and they can reflect the outdoors bringing them in. They can be purely functional or they can be sculptural and serve as a work of art. After finishing the design of a clients guest bedroom we have yet to find the perfect wall mirror for the room. After doing some research I thought I would share some of my favorites: 
Plantation Design
Blanchette Mirror



Plantation Design
Munich Silver Wall Mirror





Plantation Design
Karten Convex Mirror

Plantation Design
Arkham Mirror
Metal Mirrors:
Arteriors
Herald Zinc Mirror

Restoration Hardware
Iron & Rope Mirror
  Wood Mirrors:

Restoration Hardware
Mansard Mirror

Restoration Hardware
Octagonal Mirror

Plantation Design
Roma Wall Mirror
Restoration Hardware
Pieced Oval Mirror
 Sunburst Mirrors:
Plantation Design
Galactic Convex Nickle Mirror

Ballard Design
Suzanne Kasler Mirror

Crate & Barrel
Driftwood Mirror

Z Gallerie
Devon Mirror

 
To recap, I think some of the best sources for wall mirrors are:
Restoration Hardware
,
Arteriors
,
Plantation LA Design
,
Z Gallerie
,
Ballard Design
,
Pottery Barn
,
Jonathan Adler
and sometimes you can even find amazing mirrors and good deals at HomeGoods. Do you have any secret sources for mirrors you want to share?
I love comments and suggestions on all of my posts!
Also remember I am always up for a design challenge and would love to hear from you,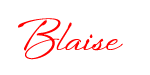 Silver Mirrors: